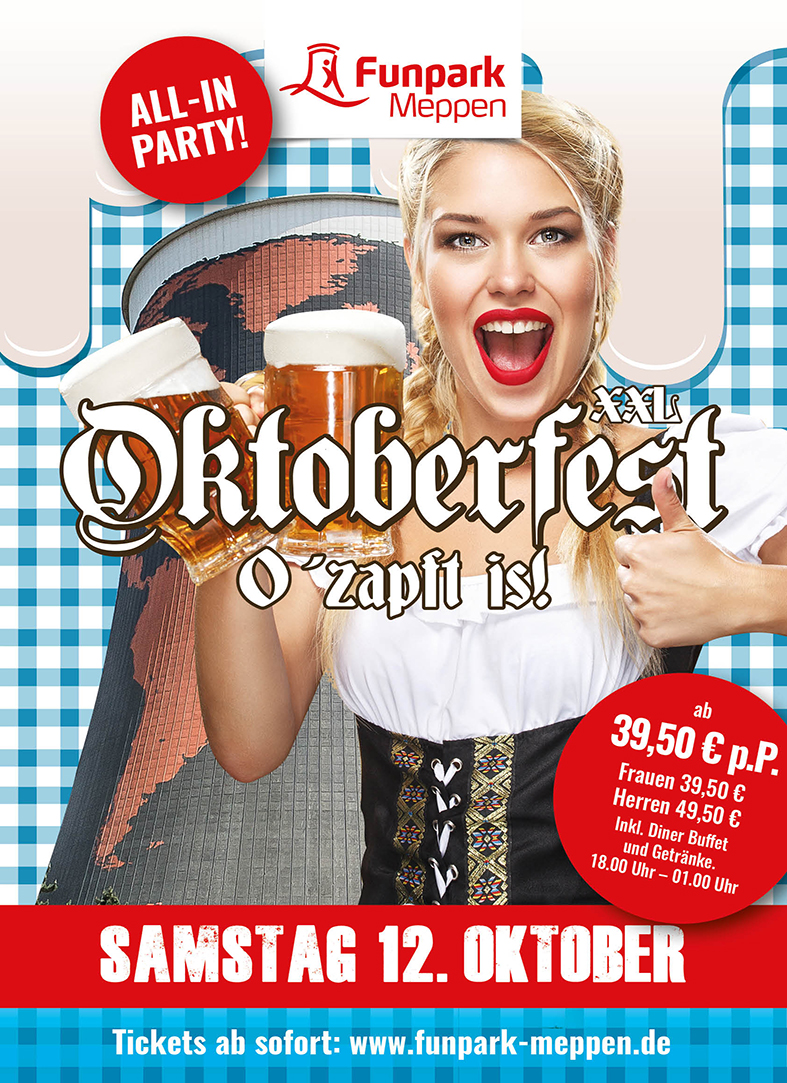 Oktoberfest
O'zapft is! Am Samstag, 12. Oktober 2019, 18.00 Uhr startet unser zünftiges Oktoberfest. Lederhose und Dirndl anziehen und ab zur Meppener Wiesn! Für unschlagbare 39,50 Euro für alle Frauen und 49,50 Euro für alle Männer gibt's Hendl, Haxn, Brezn, Weißwurst, Backschinken, Püree mit Zwiebeln, Brot und alle gängigen Getränke inklusive!
Freut euch auf zünftige Erfolgsgaranten der Volksmusik, bekannte Partyknaller vom Aprés Ski, Stimmungslieder vom Ballermann – kurzum: Party pur!
Come and have fun!
Early Bird Ticket
Buchen Sie 3 Monate vor dem Event die Tickets und erhalten ein Frühbucher-Rabatt.
Early Bird Ticket Herren € 45,00 p. P. (statt € 49,50 p. P.)
Early Bird Ticket Damen € 35,00 p. P. (statt € 39,50 p. P.)
Jetzt den Frühbucher-Rabatt sichern!!